About Us
'Reinsdown' is owned and operated by a local Tully family who have extensive knowledge and experience in keeping, riding and training horses.
Reinsdown farm is a working cattle and horse property on 150 acres, based just 3 minutes from the historical town of Tully and only 20 minutes from the beautiful island studded Mission Beach. The farm has beautiful rich pastures which adjoin pristine world heritage rainforest.
Our quality horses are predominantly Quarter Horses, this breed have an easy going nature, are strong and sure footed which is perfect for riding over different terrains. Our horses are friendly, well-mannered and responsive to the rider.
The horse you will be riding is hand-picked after extensive training and riding by us. We pride ourselves in supplying horses of excellent quality that we use ourselves for workhorses on the property and for cutting and western performance shows. By taking small groups (max 5) we aim to provide a more personalised experience that can be tailored to suit both your needs and ability.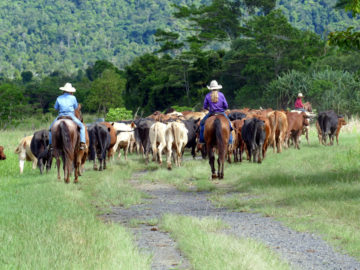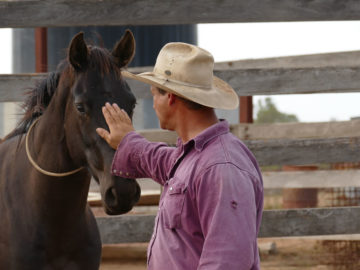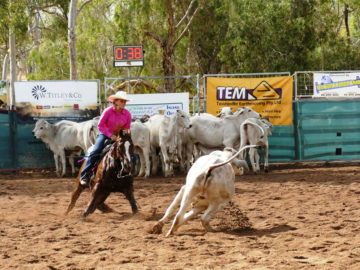 'Reinsdown' was established in 2017 after it was suggested by friends and family to share our well behaved horses with locals and tourists.
After extensive travel, throughout Europe training horses in England, Sweden and Spain we understand the importance of offering a personalised safe experience for our clients.
At 'Reinsdown' we offer a unique, personalised and safe horse riding and farm experience catering for all riding abilities.